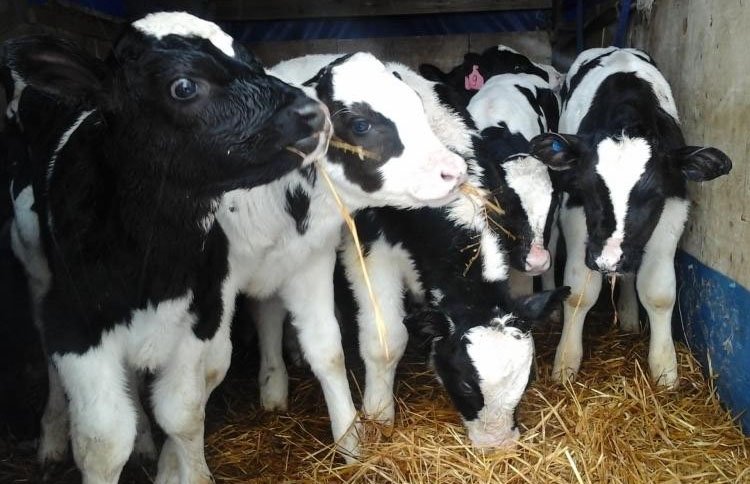 Calf rearing is a very profitable business. This business can give more profit if, following ten points are followed.
1. Selection of calf
For a good profitable business it is very important to purchase good quality calves. A good calf must have following qualities.
Minimum average weight should not exceed from 40 kg
Avoid twins or sick calves
Average age should not exceed of 5 days
Naval cord must be dry and clean
Calves should be active and bright
2. Colostrums
For the best health of calf it is important to give it 4 liters of colostrums after the birth.
3. Entry into barn
Followings points should be followed;
Must check health conditions
While transporting it is important to cover vehicle with weather resistant sheet. Make the floor clean and cover it with about 100mm of bark or straw net.
Assure iodine spray in vehicle
When enter into barn, allow the calves to take rest for next move.
Provide electrolytes as a food for next 12 hours after the birth.
4. Pen size
Following few important points should be followed
Provide 1.5 to 2.5 sq. meters for each calf
Maximum 10 calves in a pen
Maximum 100 calves per barn
Do not mix new calves and old calves
5. Shelter for calves
Calves should be sheltered in dry and drought free place for at least 3 weeks
Floor should be covered with clay or sand and there should be a slope for drainage
Use straws and bark at least 200mm down
Do not allow bird into the shelter of calves to avoid spread of diseases
Avoid supply of water in barn and at feeding areas
6. Ventilation and drainage
There is a very strong need of good ventilation for exhaustion of gases
An adjustable ventilation is required
Good drainage system helps in resisting water borne diseases
7. Feeding schedule
There is a need of milk to every calf. Usually 10% of the body weight i.e. if calf is of 40 kg, it needs 4 liters milk per day
Use Calf Milk Replaces (CMR) and mix recommended amount of contents as mentioned on the milk bag.
8. Milk and milk feeders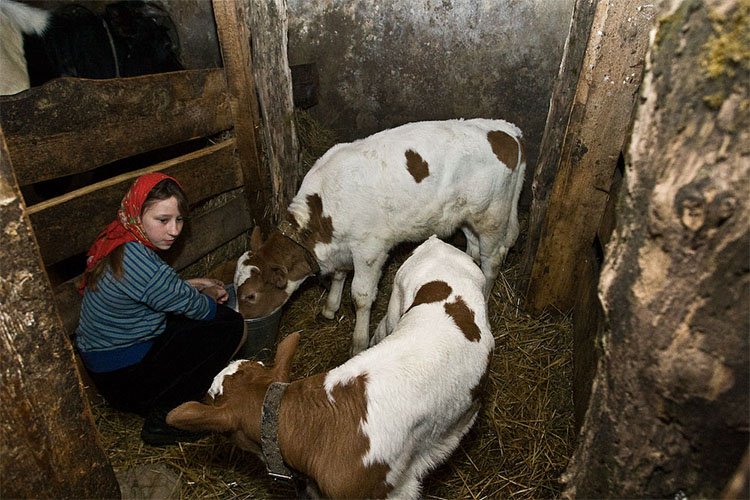 Feed good quality milk to young calves at least twice a day.
Milk and other food should be at warm temperature of about 40 degree centigrade
9. Concentrates and roughage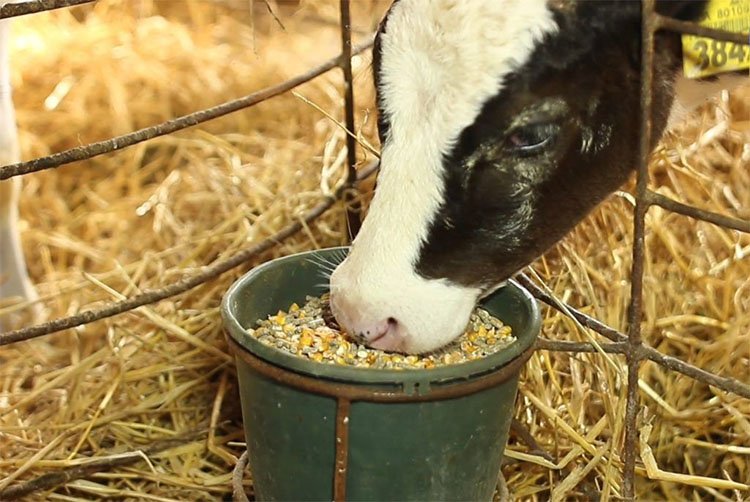 Provide fresh and clean water
Give supplementsin food for at least a month
10. Animal Health
It is very important to clean the place of calves. All the utensils, in which calves are feed, should be clean. For good health of calves it is very important to make the place very clean and with a good drainage system.