How to trim the wings of chickens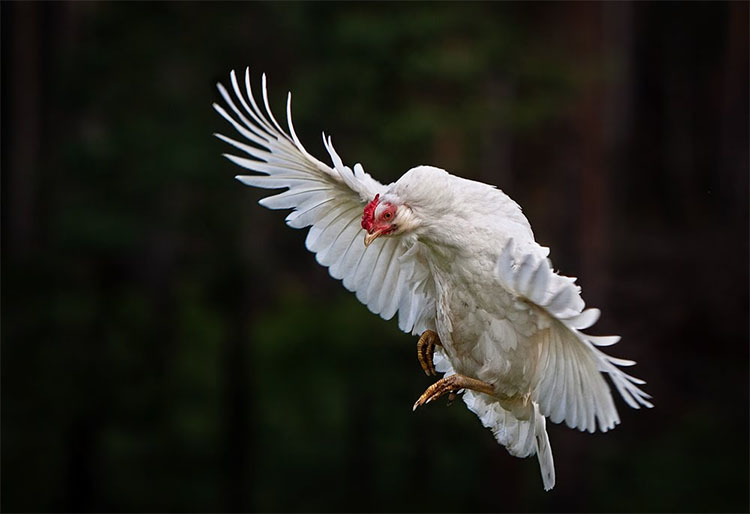 Everyone knows that chickens do not fly. Of course, like a crane, this bird does not soar into the sky and fly away to warm lands. However, in order to fly over the fence and go she has enough strength. In addition, if an unsuccessful attempt to take off, the chicken can be injured. To prevent this, let us tell you how to cut the wings of the "flying chickens." If everything is done correctly, the bird will not feel pain.
Trimming the wings. Step-by-step instruction
So for trimming the wings you will need
Assistant
Sharp scissors
After you catch a chicken, you need to squeeze it tightly to yourself
The wing must be spread so as to understand where the zone of sensitivity begins
Carefully pruning the wing wings, without reaching the blood vessels. Otherwise the bird will feel pain
Thus, the chicken will not fly, and it does not affect its life.

Recommendations for trimming chicken wings
If the chicken resists strongly, you can put a rag on her head, she will feel calmer in the dark.
To trim the wings you need no more than 6 cm - this is the optimal size.
Feed the birds food, so you do not have to catch them all over the yard.
If the chicken has escaped, and you have managed to cut only one wing, it does not matter, this will already be enough so that it cannot fly.
Hold the chicken under the breast, pressing the wings and bending the legs back.
Fly wings are located in the upper part of the wing, you only need to trim them.